Russia. The Regular Infantry 1812-1814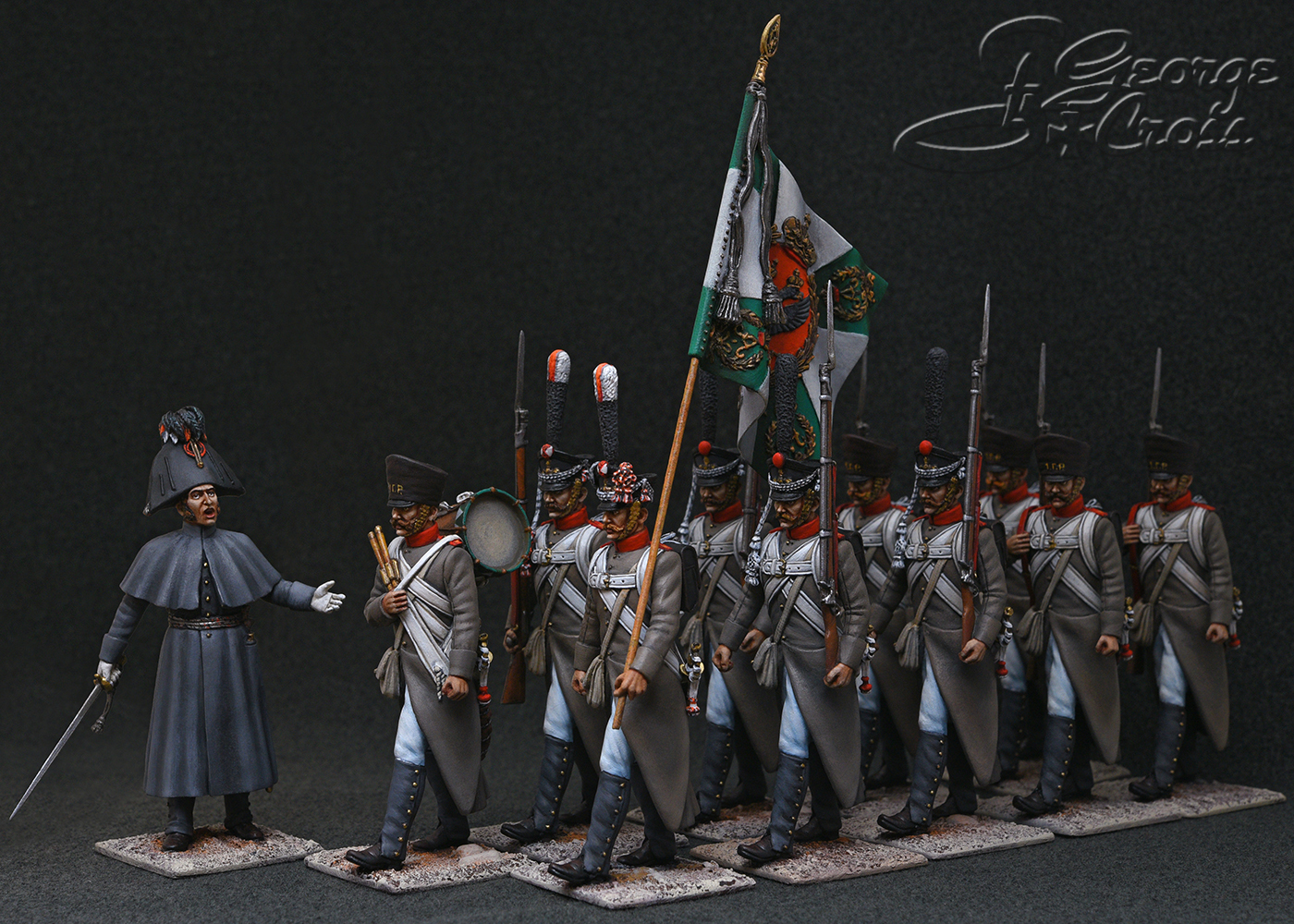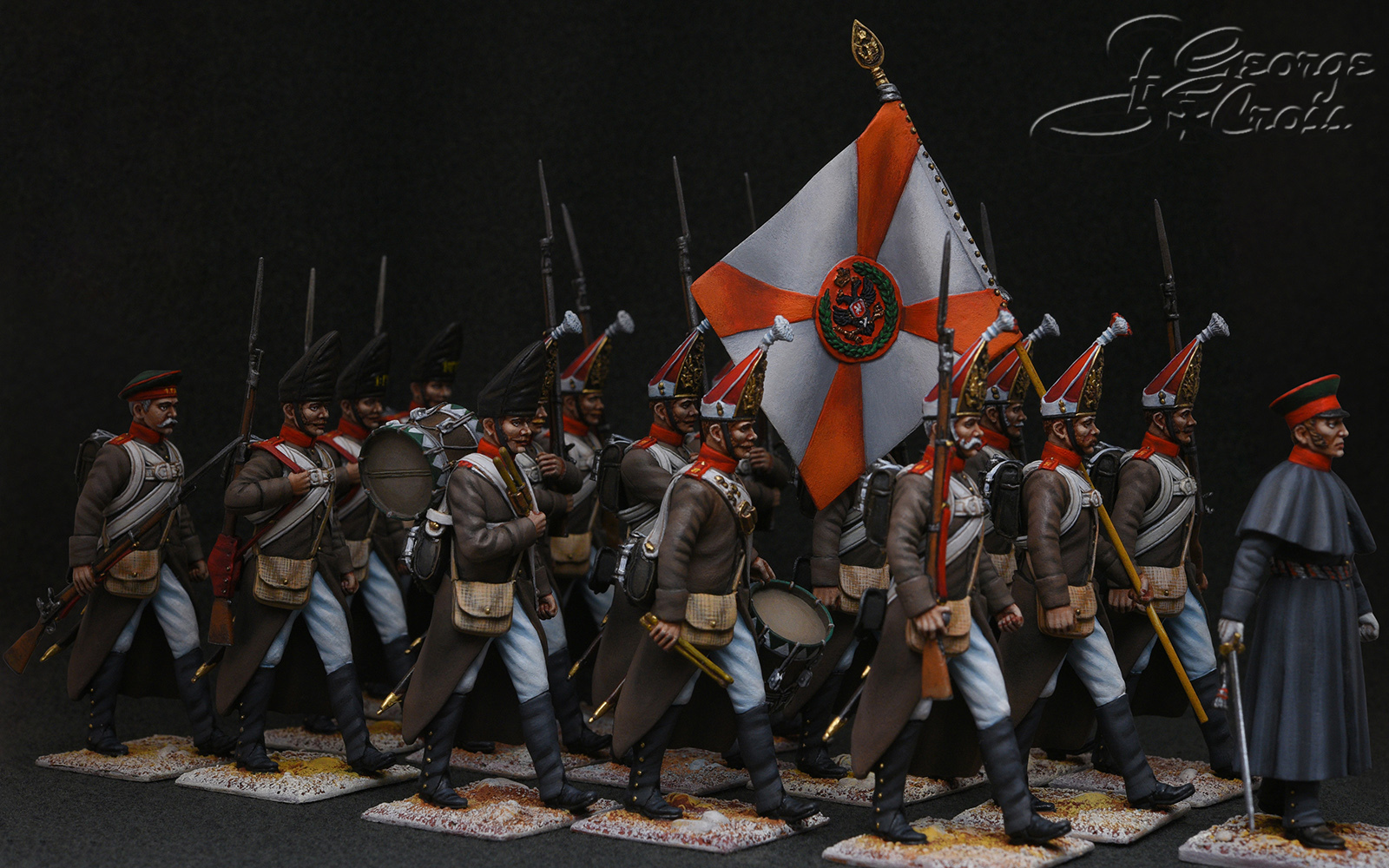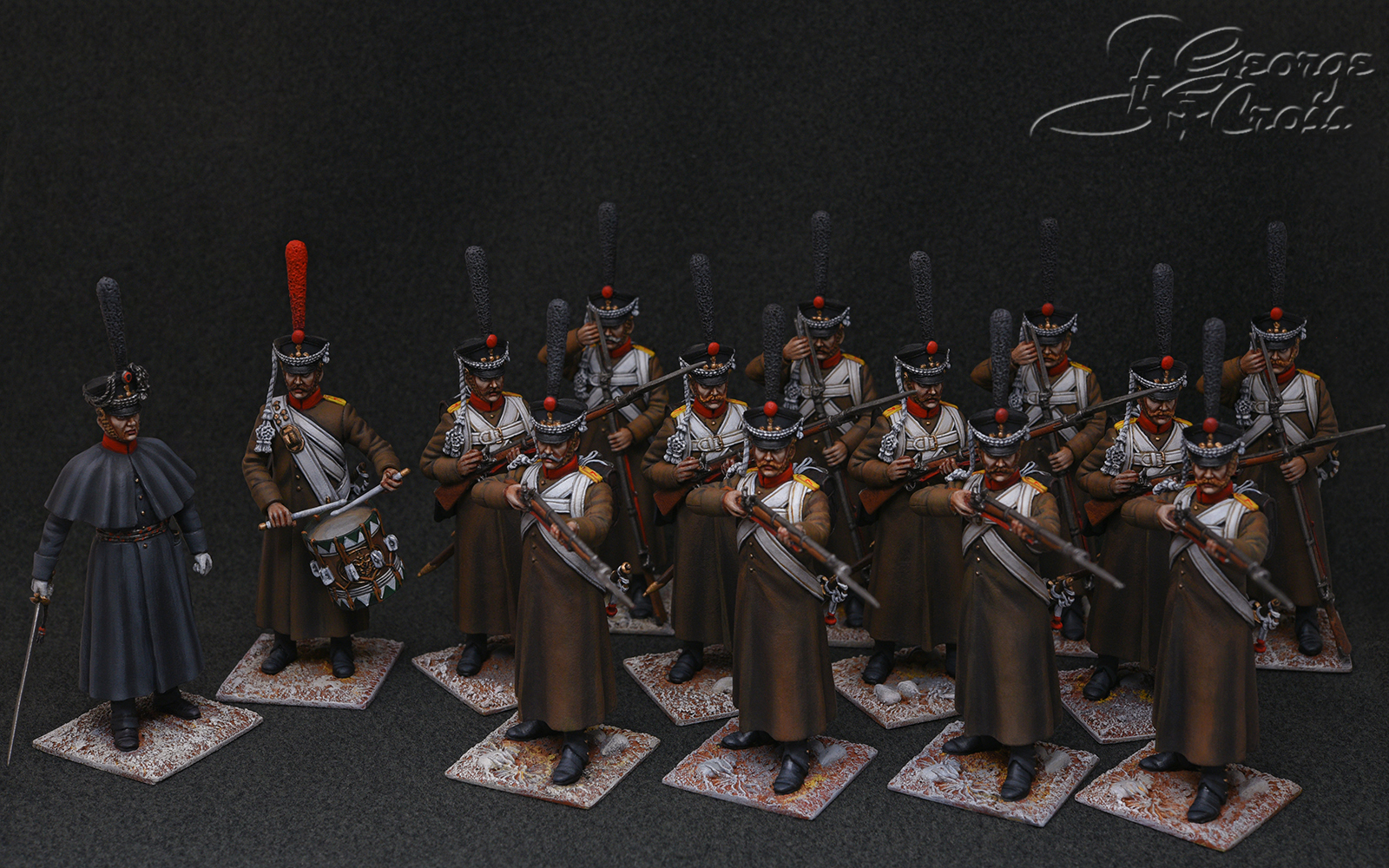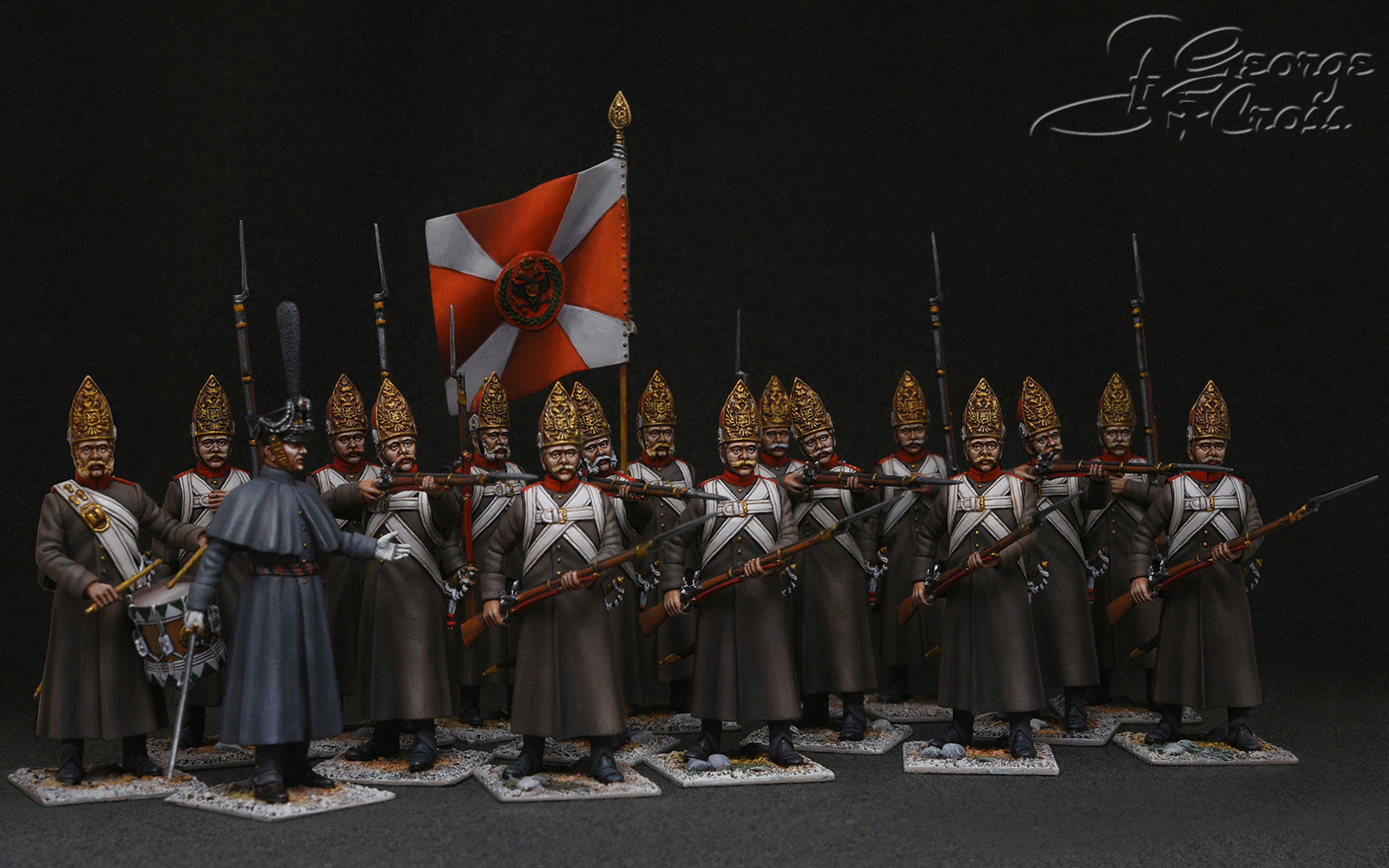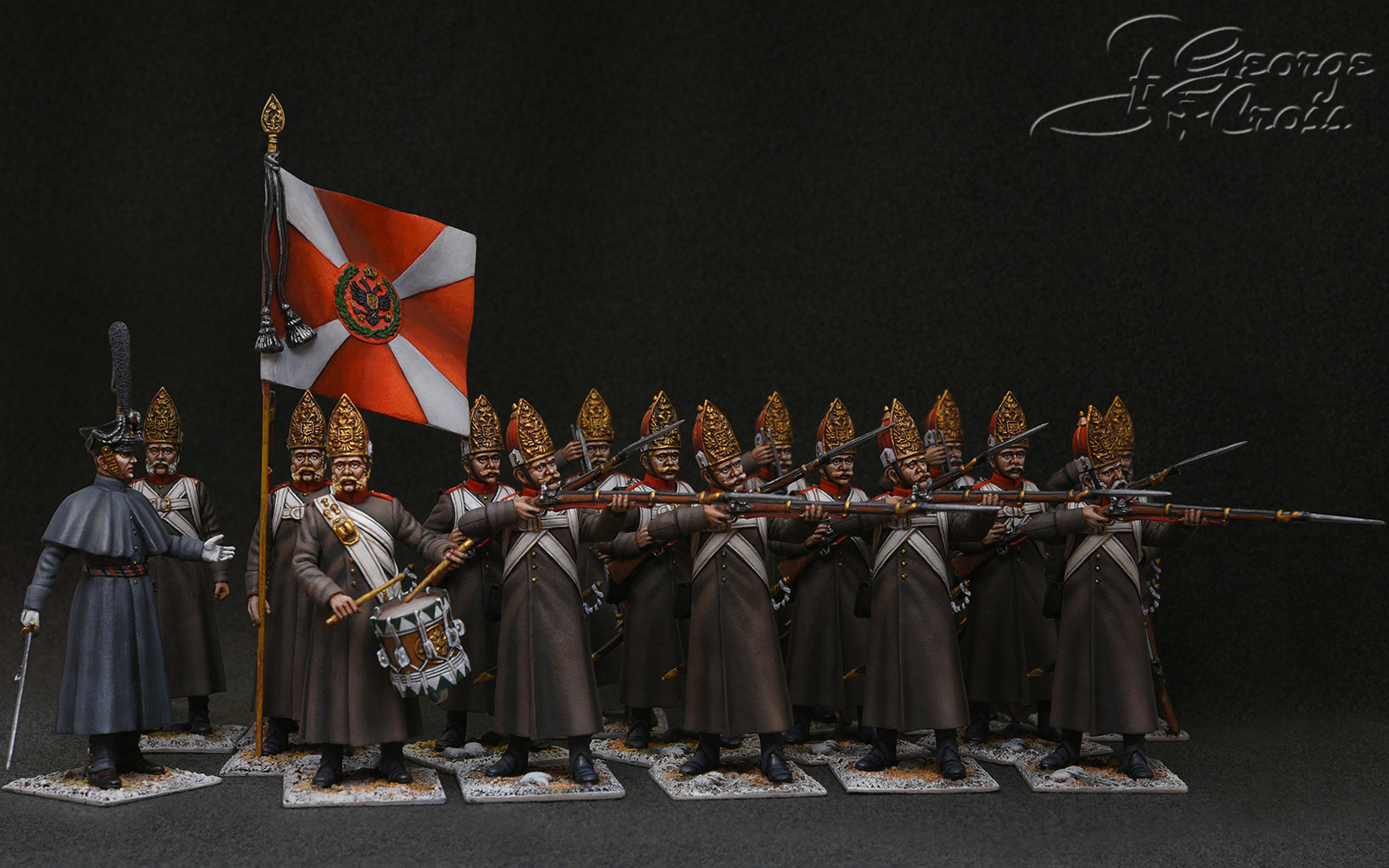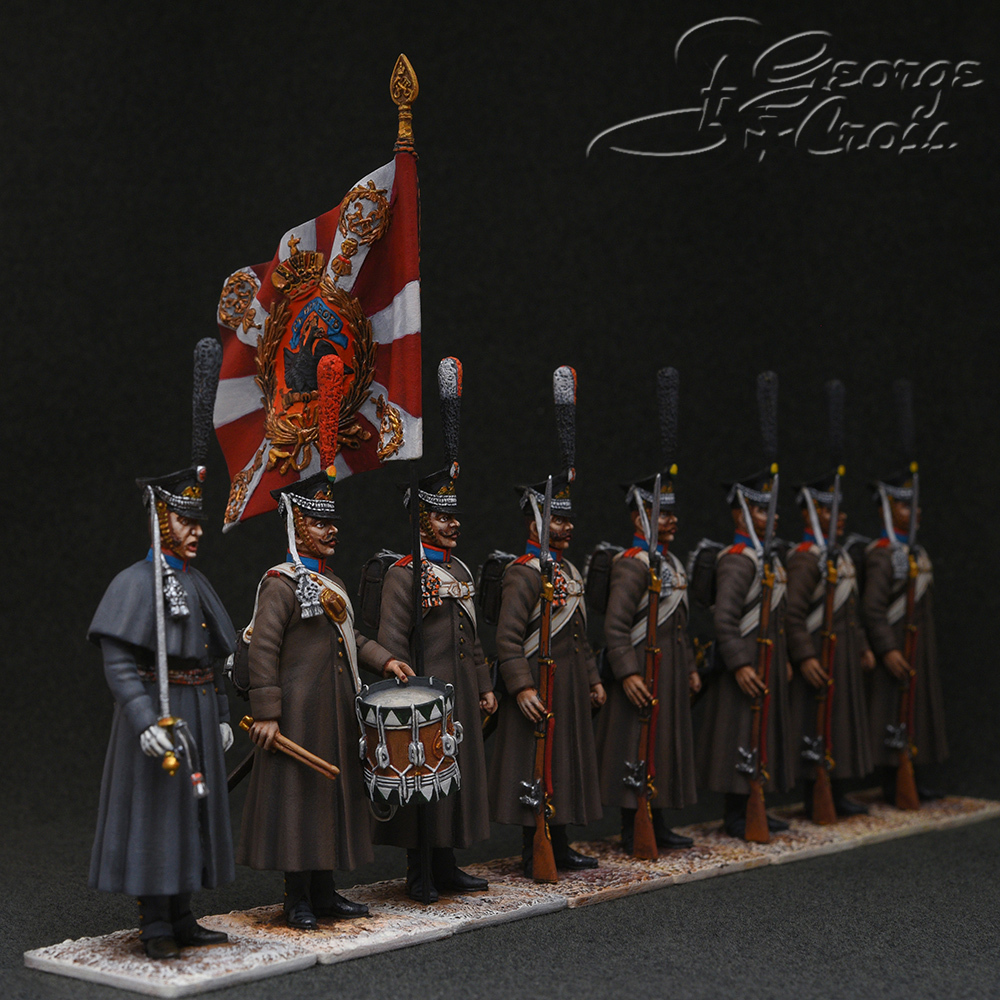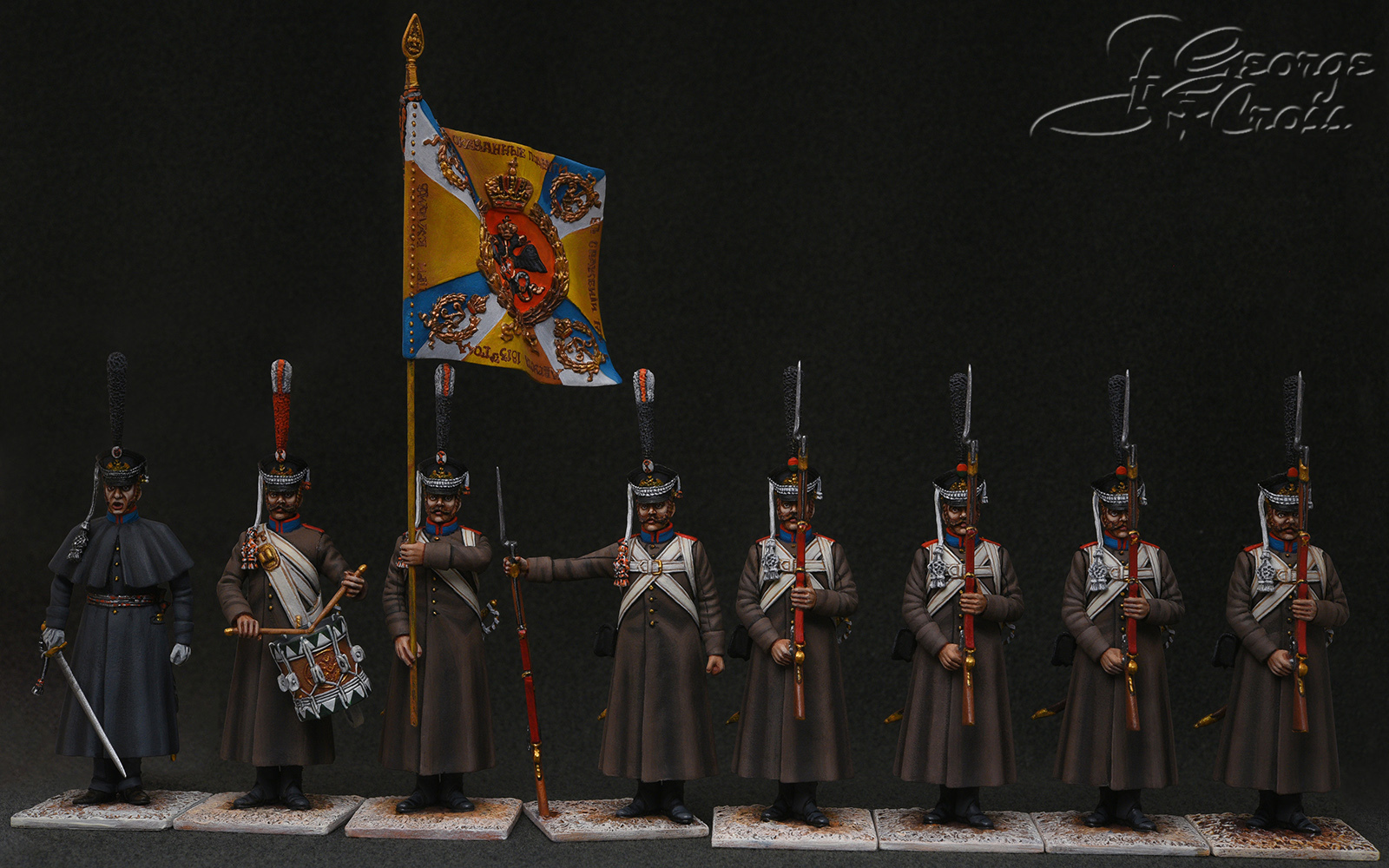 This series is based on the «Military Regulations on the Infantry Service», which started to be developed in parts since 1809. In 1811, two parts were issued: I. "School of Recruit or Soldier" and II. "The company training." The charter was final edited in 1816.
The series consists of figurines performing almost all of the martial prescribed by the charter. So, you can form different versions of the battle structures of the Russian army: from small vignettes to large-scale dioramas and layouts. And with a choice of hats and banners, the series lets you to assemble kits for almost all the foot regiments of the Russian army for a specified period of time.